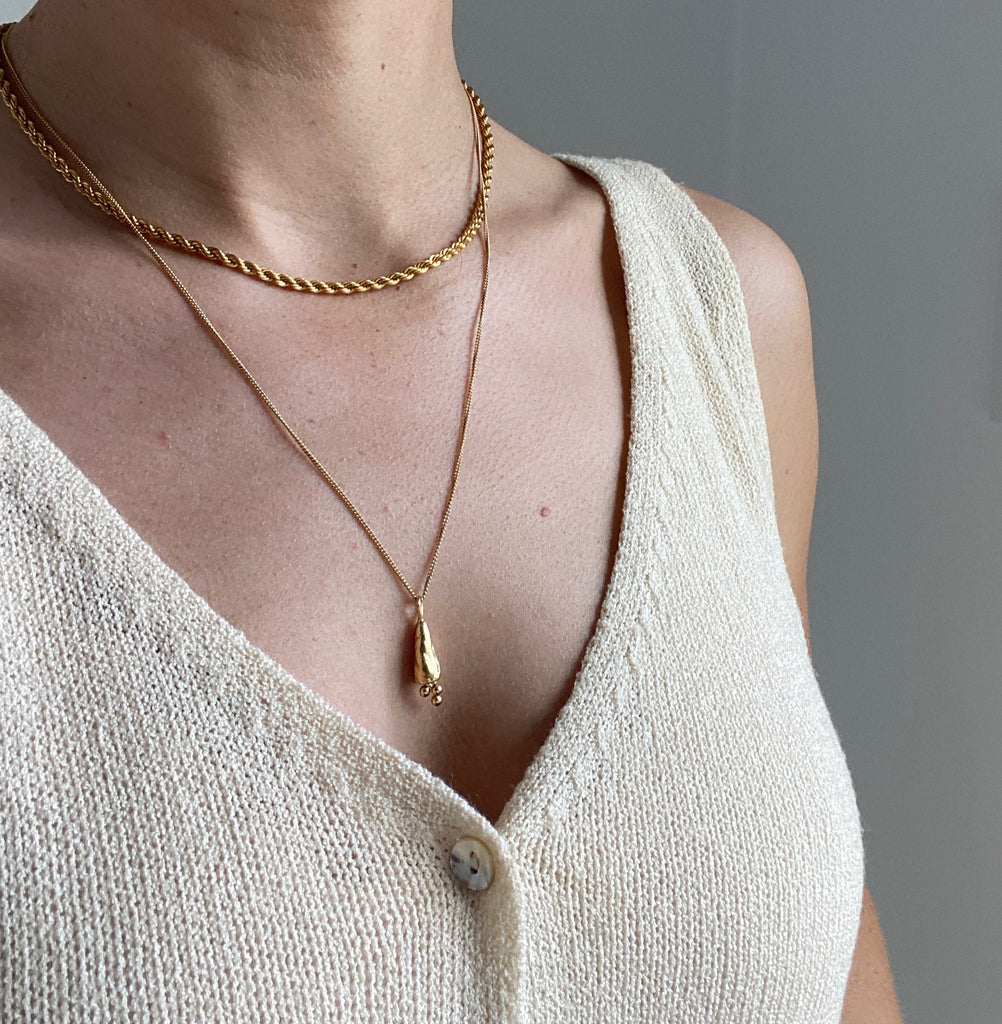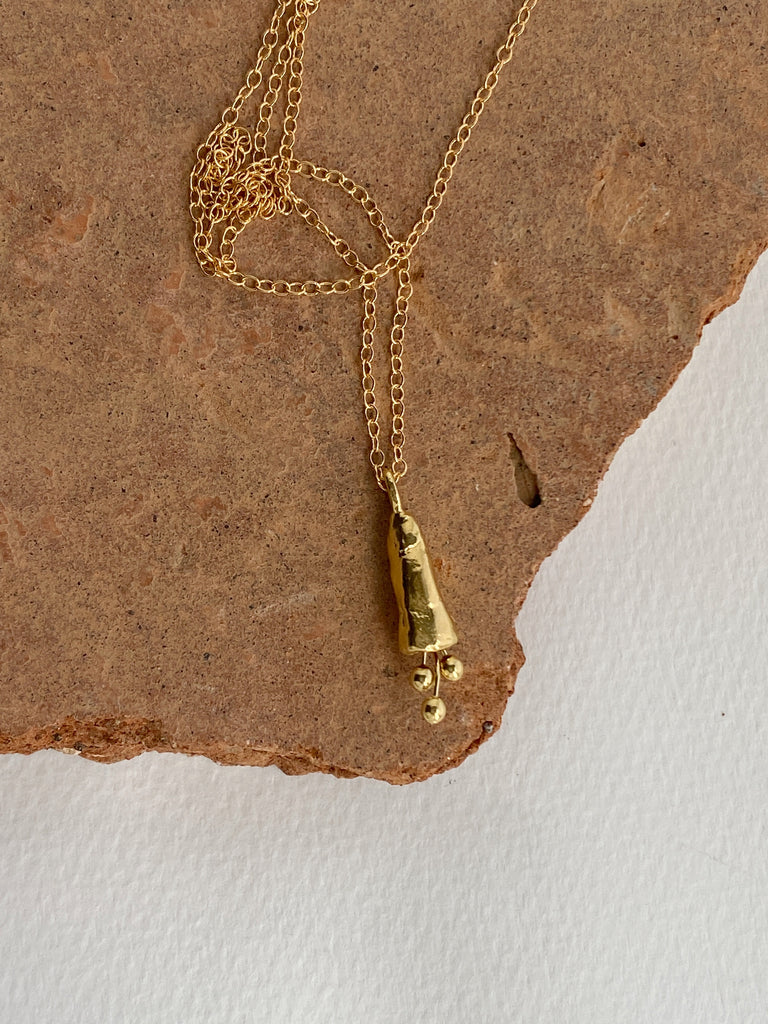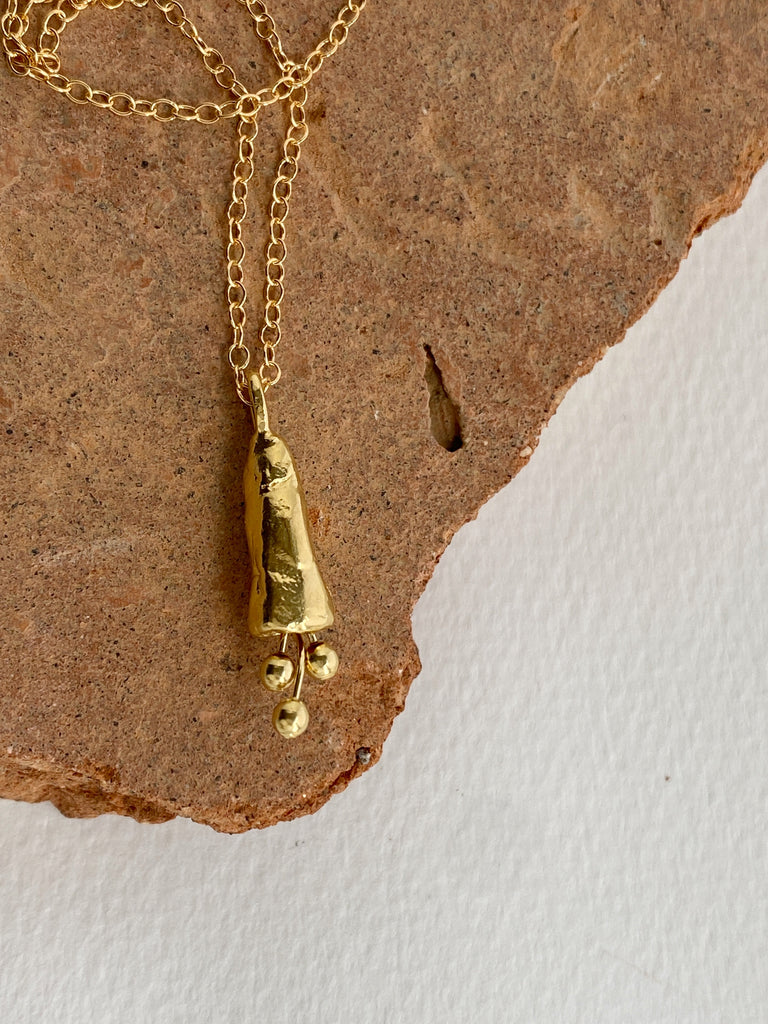 $160.00
$0.00
Fleur Necklace
Initially inspired by the fruit botanical designs of the ancient Greeks but in a shape reminiscent of the French Art Nouveau period. The ancient Greeks had a love of Pomegranates - they've showed up continuously throughout their rich jewelry history. We were interested in the sentiment but then this little bell bud is what showed up in the wax process and it just felt right. That's the thing about design, sometimes the piece reveals itself. 


--------------------------
Due to the nature of production on this piece, no two flowers are alike, much like the real thing.  
Gold plate over recycled brass 
Two lengths available for layering options: 
20" gold fill chain (shown on model) 
18" gold fill light chain 
Handmade in LA 
Inventory is based on what is currently in stock. Please contact us at info@mercurialnyc.com for made to order or custom inquiries.