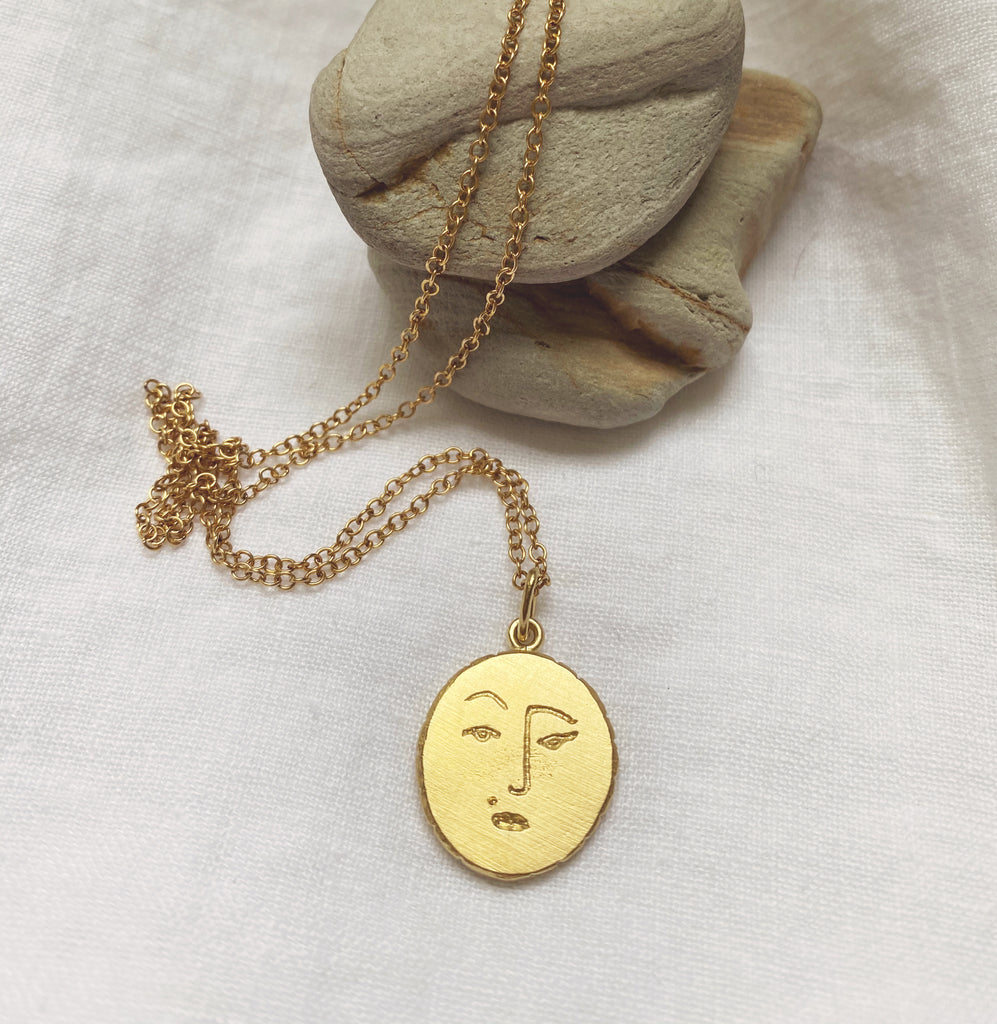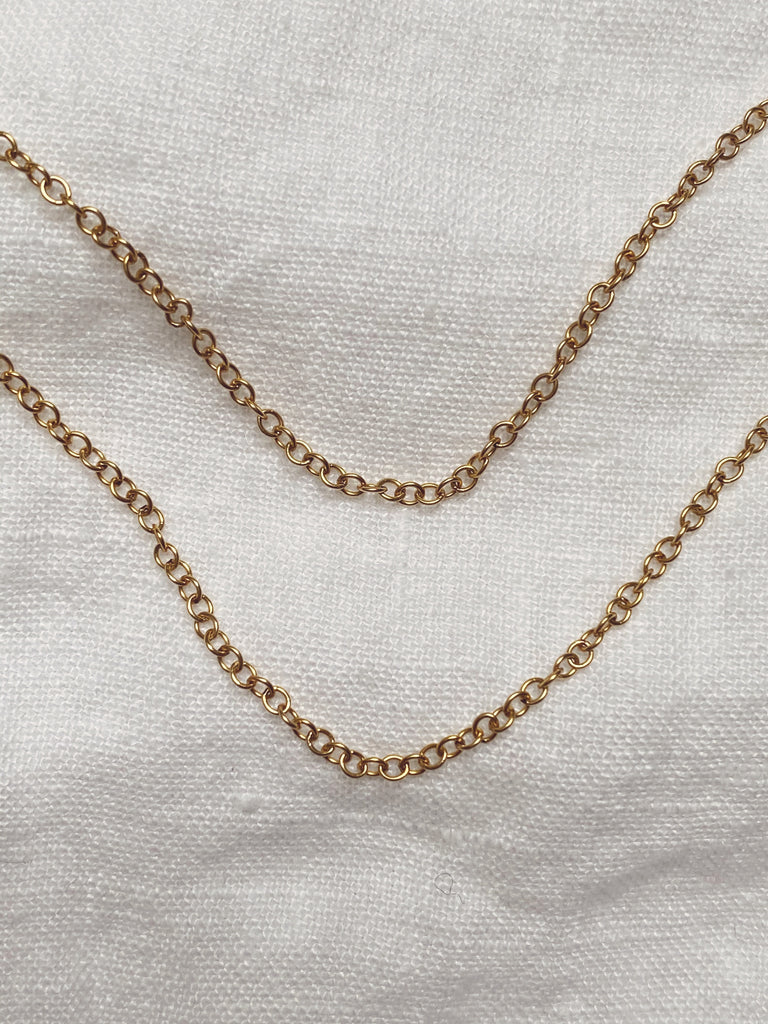 $160.00
$0.00
Sassy Moon Necklace
Originally hand carved from wax, this moon lady is here to throw a little shade. 
-----------------
Gold plate over recycled brass on gold filled chain

or 
Sterling silver on silver chain
21" length
Handmade in LA
Inventory is based on what is currently in stock. Please contact us at info@mercurialnyc.com for made to order or custom inquiries.