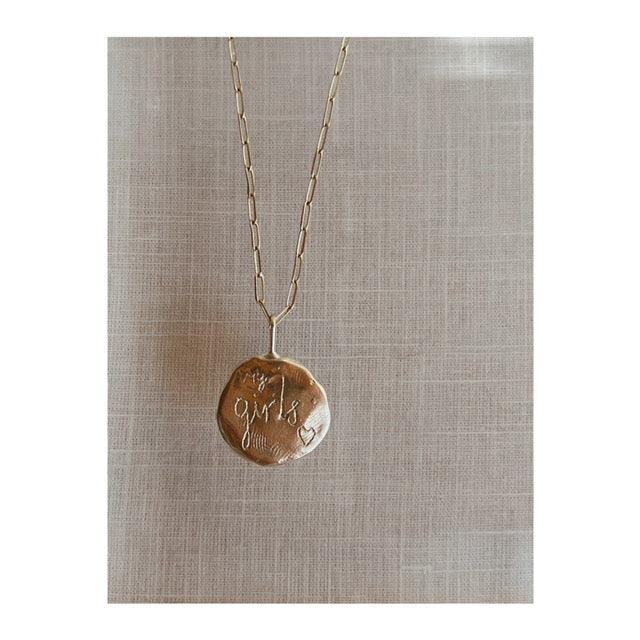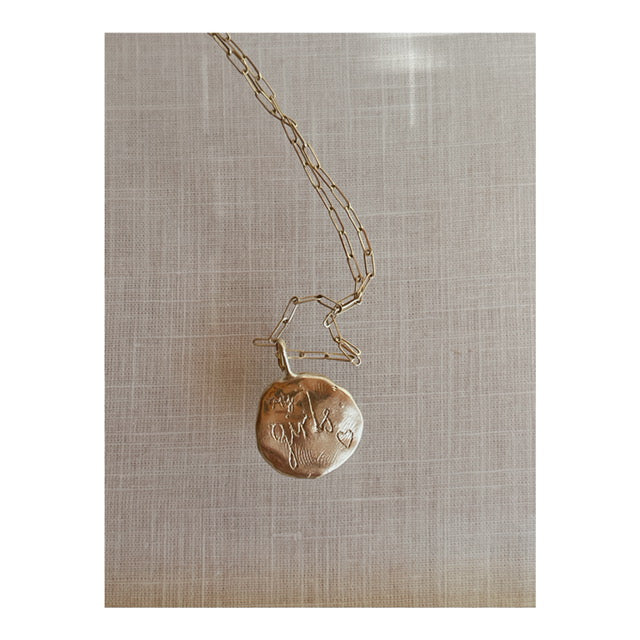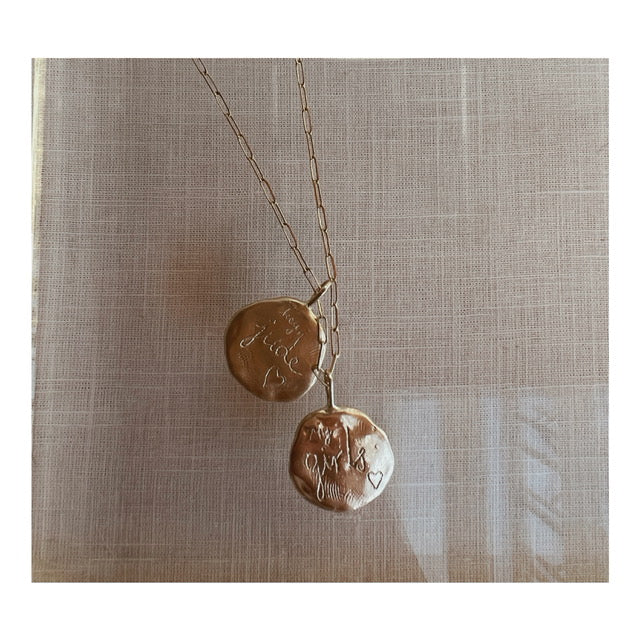 $1,200.00
$0.00
Heirloom Petra Necklace
Petra, but make it forever.
Personalized jewelry has been very popular for centuries when adornment meant much more than following a trend, it was a very important part of how one expressed themselves. Jewelry was meant to signify a person's status or to pay homage to the ones they loved; it wasn't an accessory, it was a part of who we were. Over here we wanted to bring those sentiments back and in the quality all that love deserves, one day to live on beyond the people who wear it.   
Hand formed medallion cast in 14k yellow gold. Hand engraved cursive inscription of your choice. Memorialize a child, your love or even a lost pet. 
--------------------------------------
14K gold on 18", light staple chain 
Inscription limited to two lines, 5 letters max per line. (heart is optional)
email info@mercurialnyc.com with desired custom engraving 
Handmade in LA 
This is a made to order item, please allow 3-4 weeks for production.