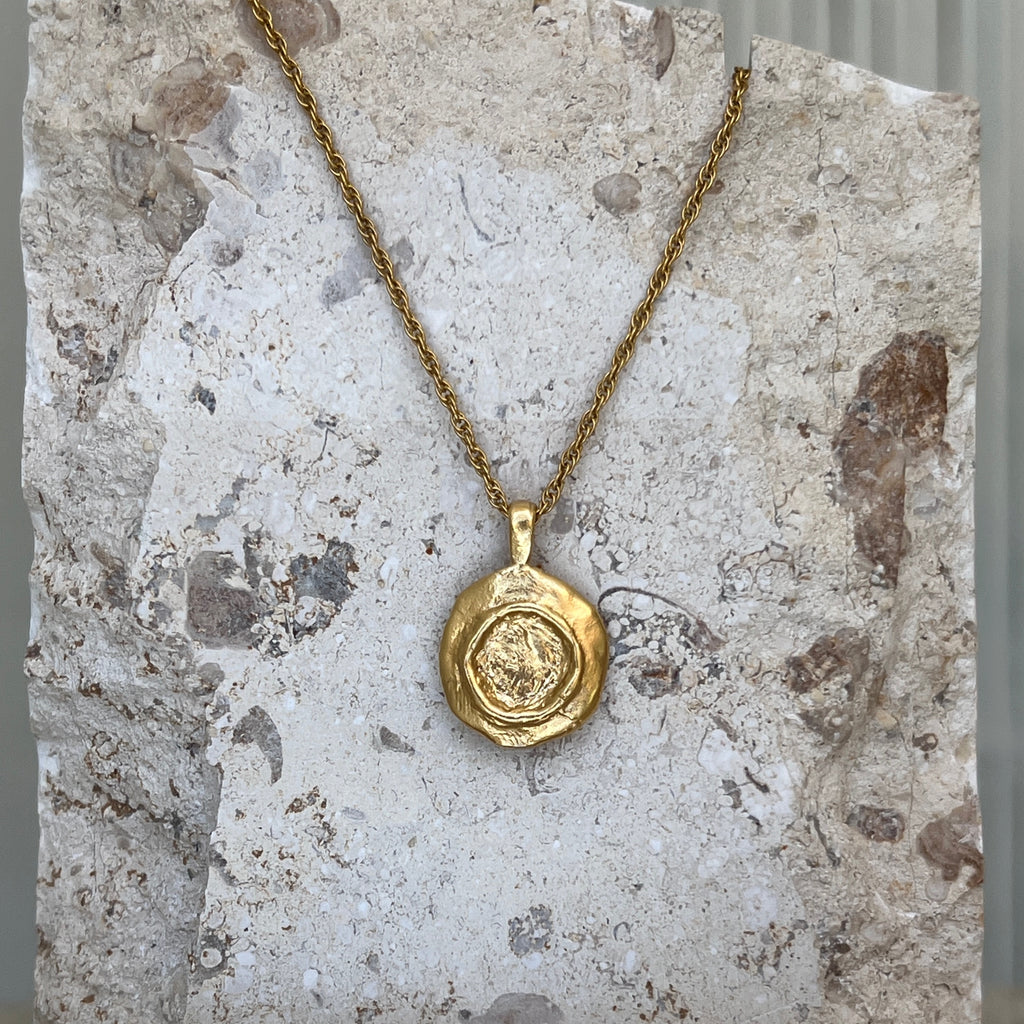 $160.00
$0.00
Chained Cleo Necklace
Inspired by an empty coin necklace from a funerary portrait of a woman dating back to 2nd century Egypt. This style of pendant, called an "Aureus", was popular through the ages but we've taken a modern approach and pulled back on the detail, letting the shape and texture shine through. Now available on rope chain for a clean, season-less look. 
---------------------
Gold plate over recycled brass
18" gold filled rope chain
Handmade in LA
Inventory is based on what is currently in stock. Please contact us at info@mercurialnyc.com for made to order or custom inquiries.