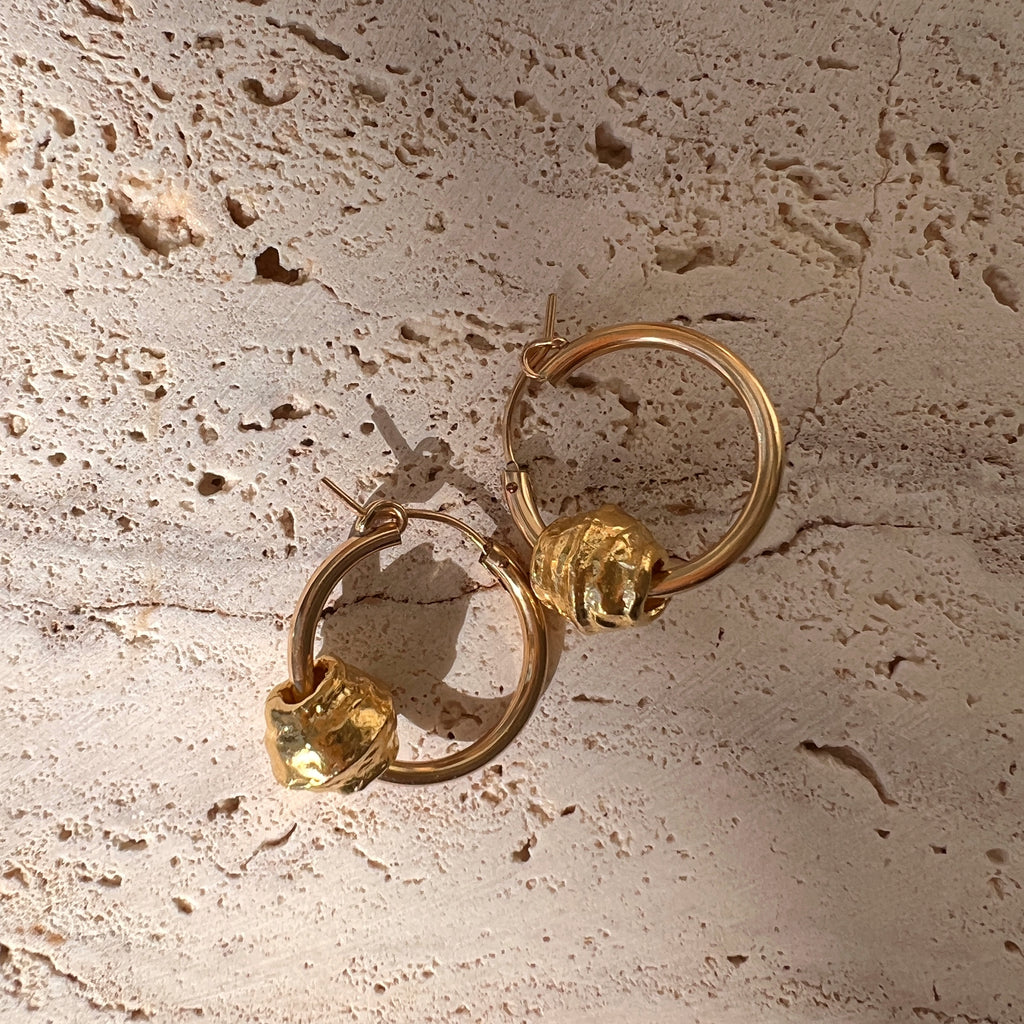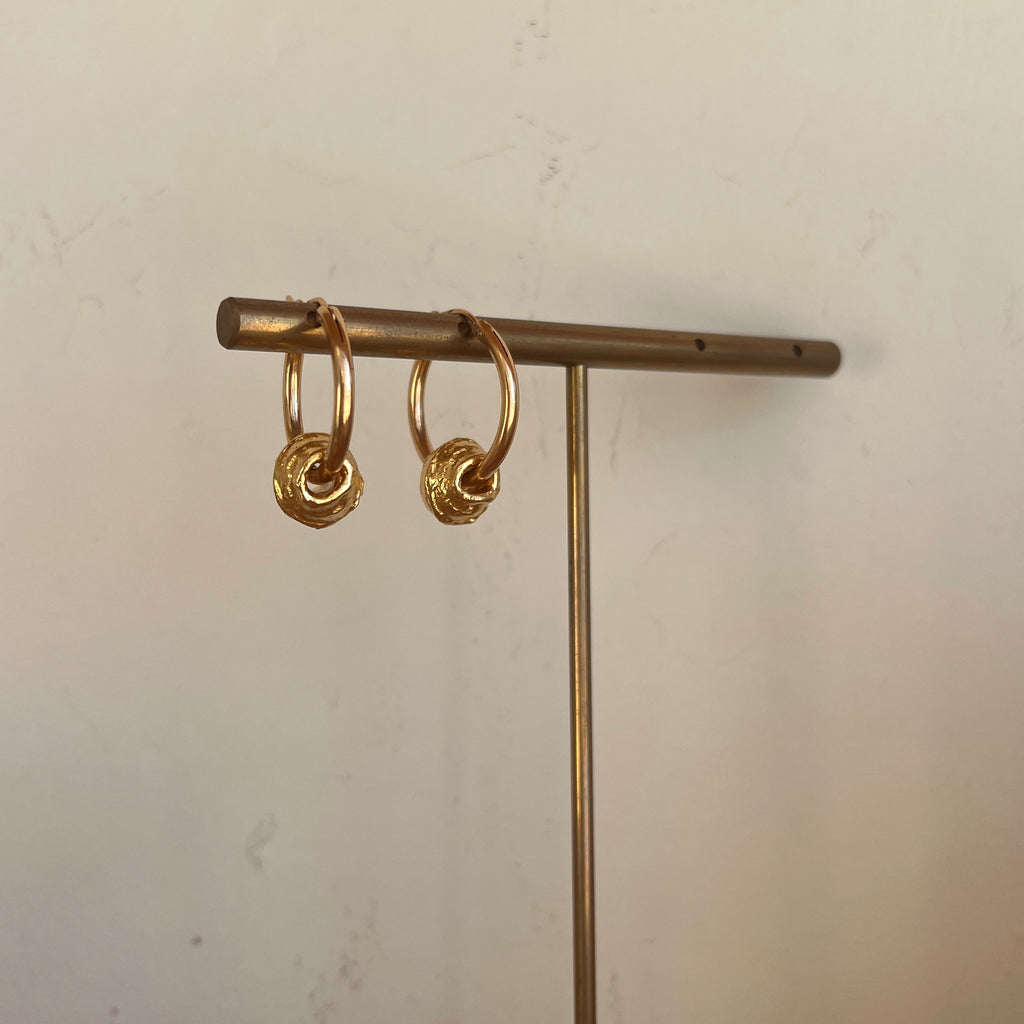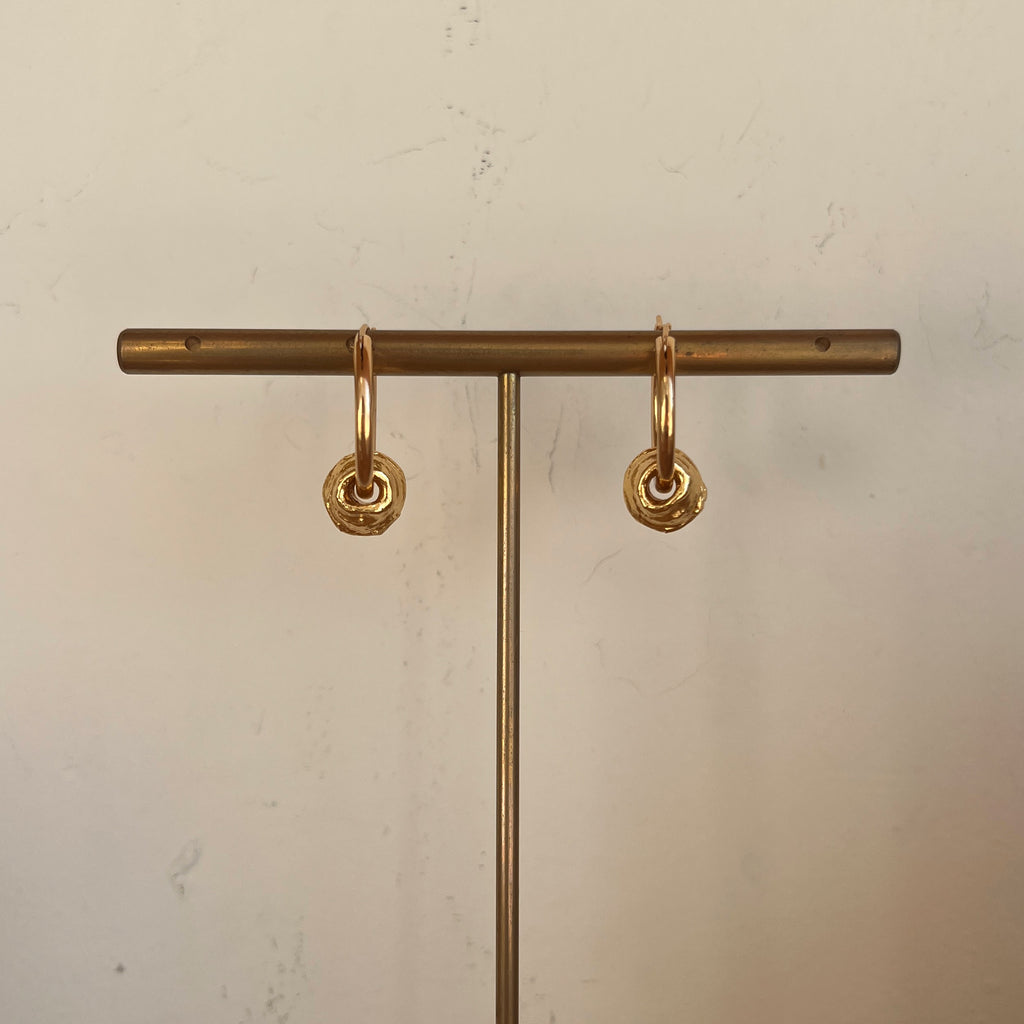 $160.00
$0.00
Ceres Hoops
Intricately crafted beads, modeled after the Neolithic era, hang gracefully from a symmetrical hinged hoop, making them that perfect everyday earring. Super comfortable, super secure and, as always, super unique.
------------------
Gold plated recycled brass seed shaped bead
22 mm gold fill hinge back hoop 
Handmade in LA. 
Inventory is based on what is currently in stock. Please contact us at info@mercurialnyc.com for made to order or custom inquiries.