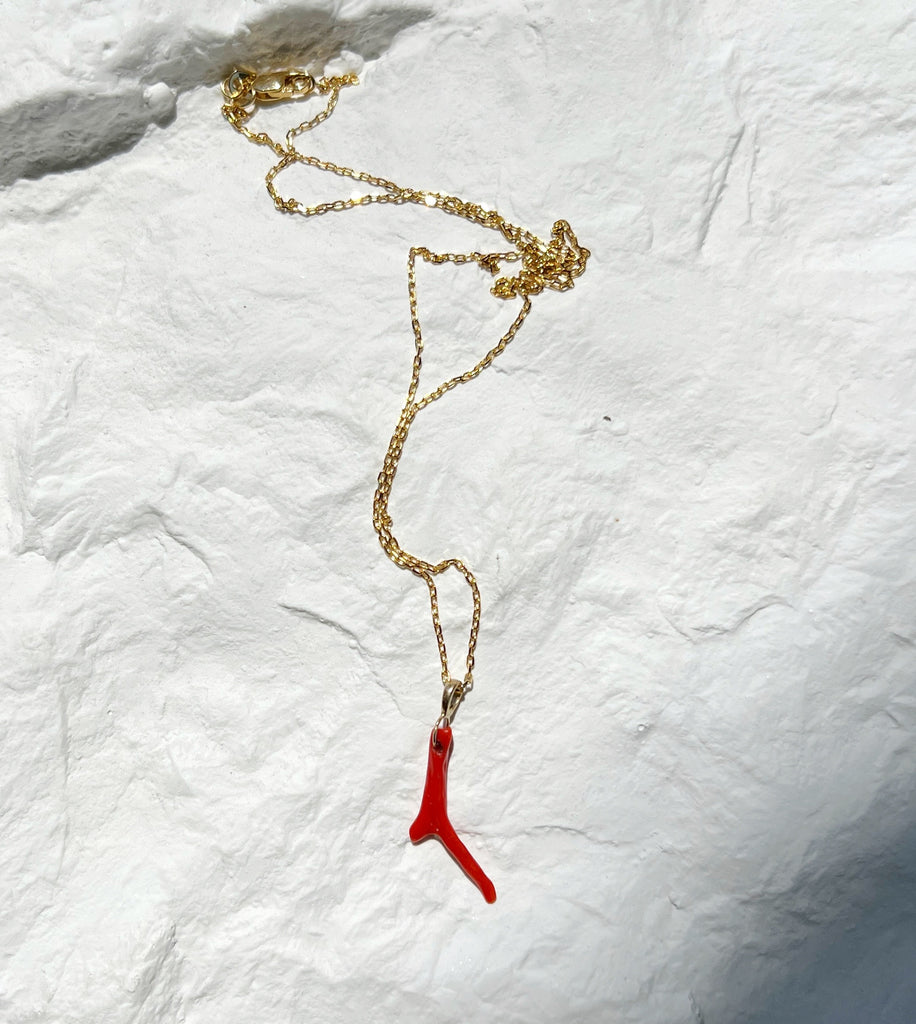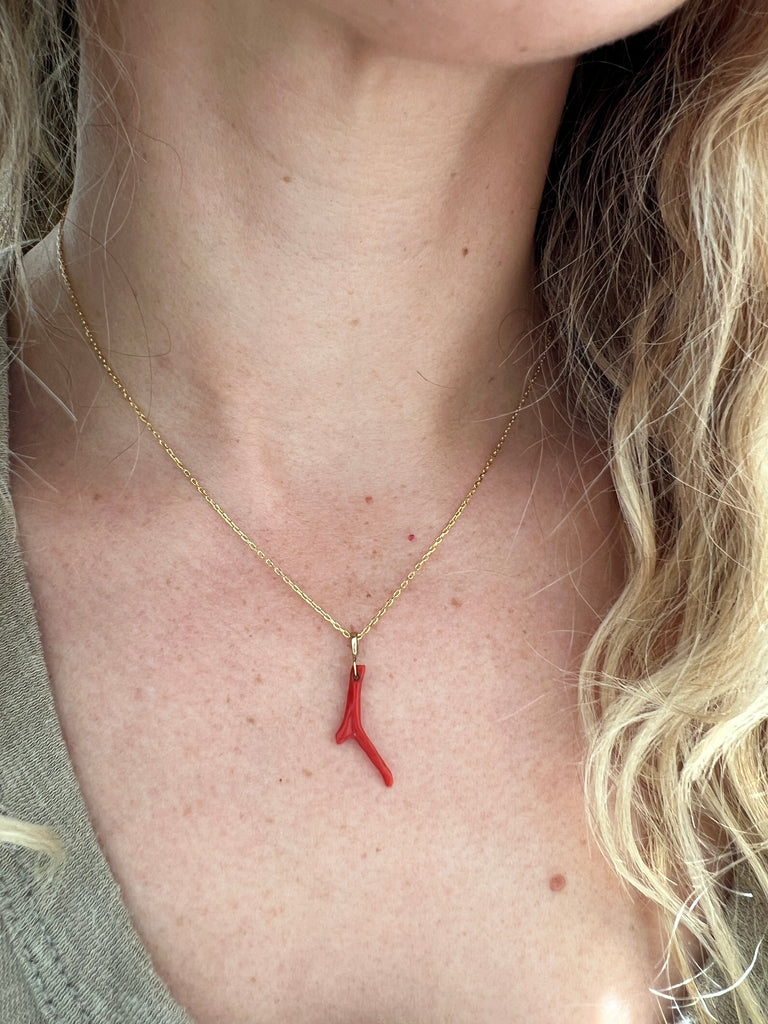 $380.00
$0.00
Heirloom Sicilian Coral Branch
Coral was believed by the Romans to protect children and ward off evil. True coral is no longer sustainably or ethically sourced and is considered rare, but we were able to snag some special antique twigs from a vintage seller out of Sicily. 
------------------
16" signature 14K gold diamond cut chain, 14k gold bail
Handmade in LA 
Inventory is based on what is currently in stock. Please contact us at info@mercurialnyc.com for made to order or custom inquiries.