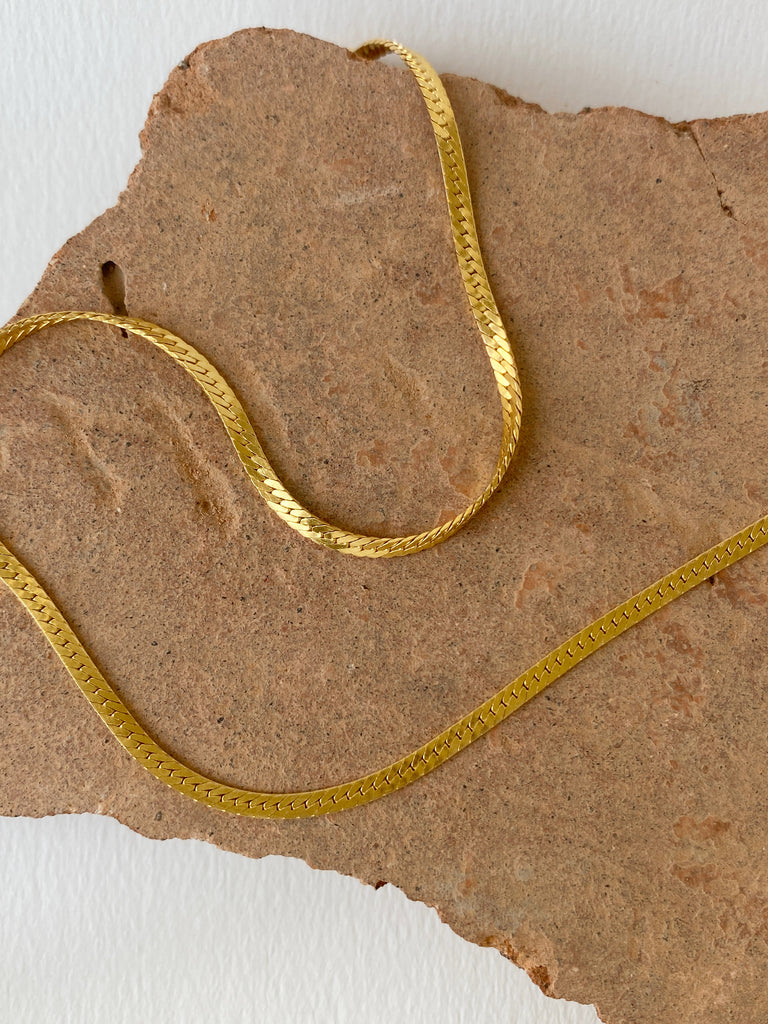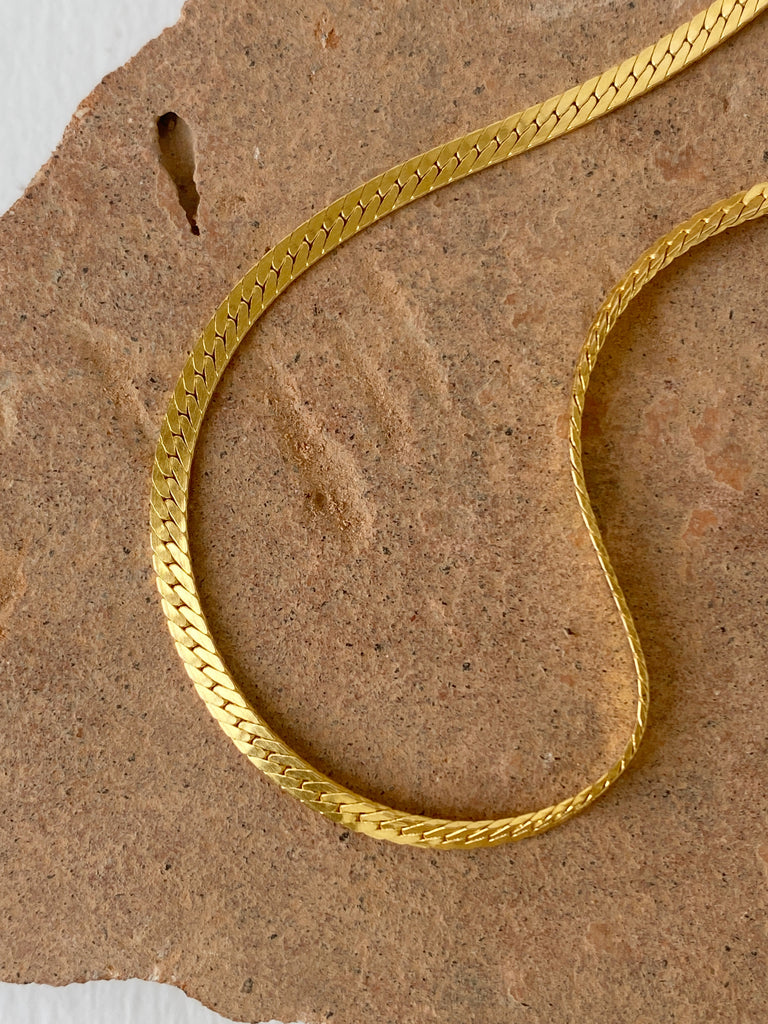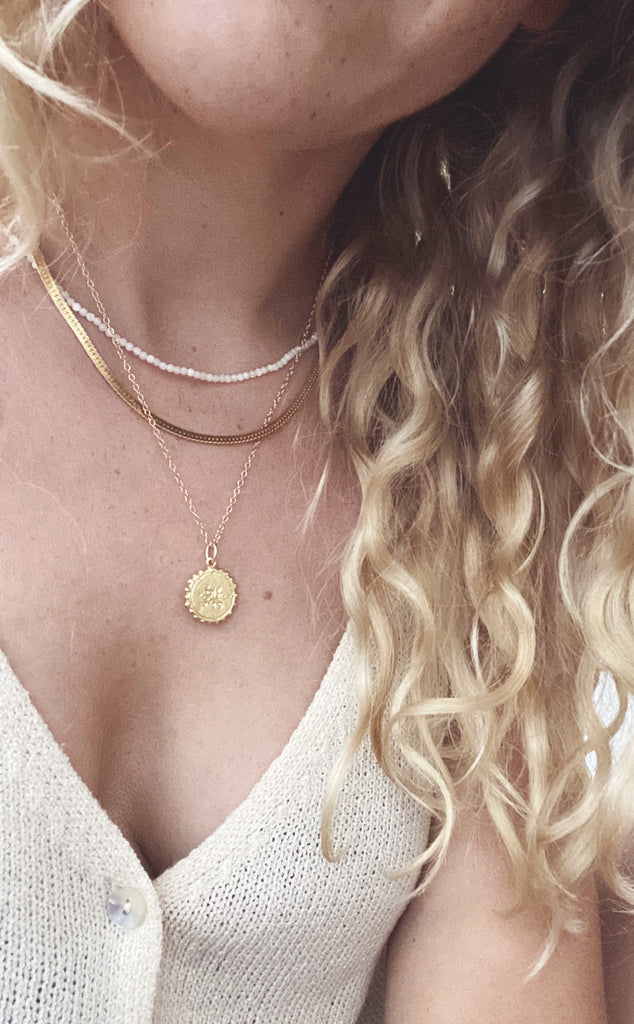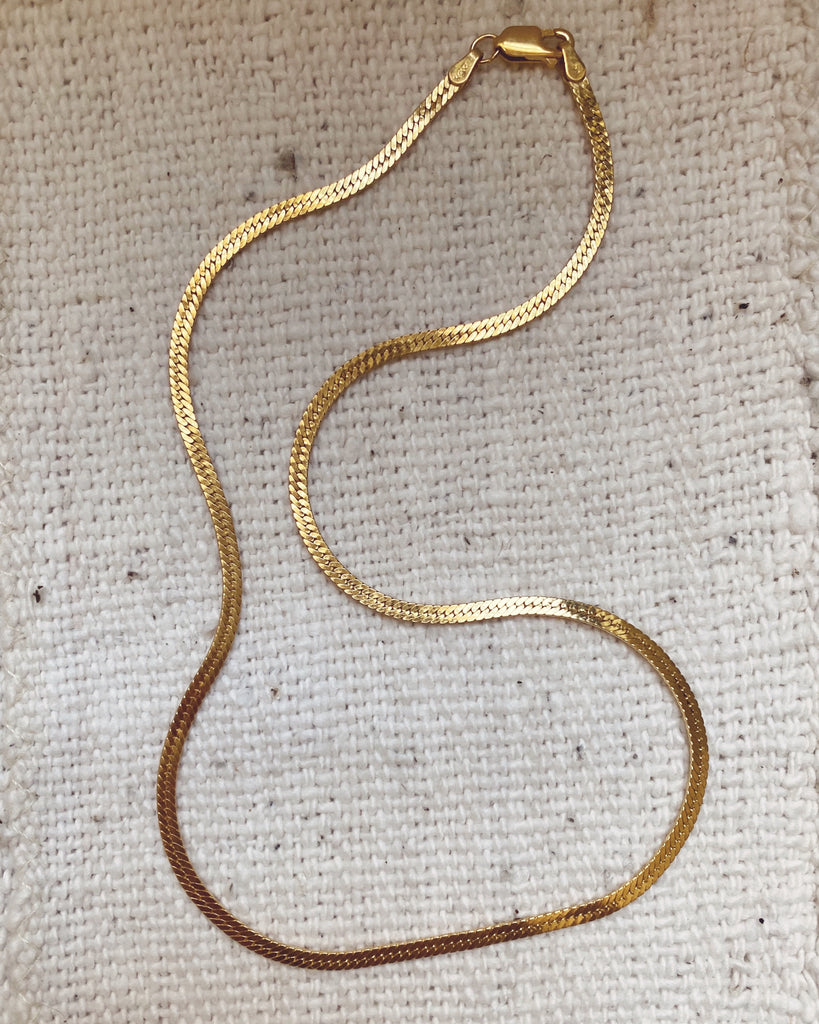 $110.00
$0.00
Lake Layering Necklace
The perfect flash of gold at the perfect layering length.
This flat herringbone chain is gold filled with a heavy, high quality layer of 14k gold, making it a great "fix it and forget it" piece. Stands up to water and catches the summer sun just right, perfect for that dip in the lake. She looks perfect layered up with the Simple Scatter necklace or Quiet Heron for some extra wow.   

--------------------
16" length 
*chain extender available 
Inventory is based on what is currently in stock. Please contact us at info@mercurialnyc.com for made to order or custom inquiries.