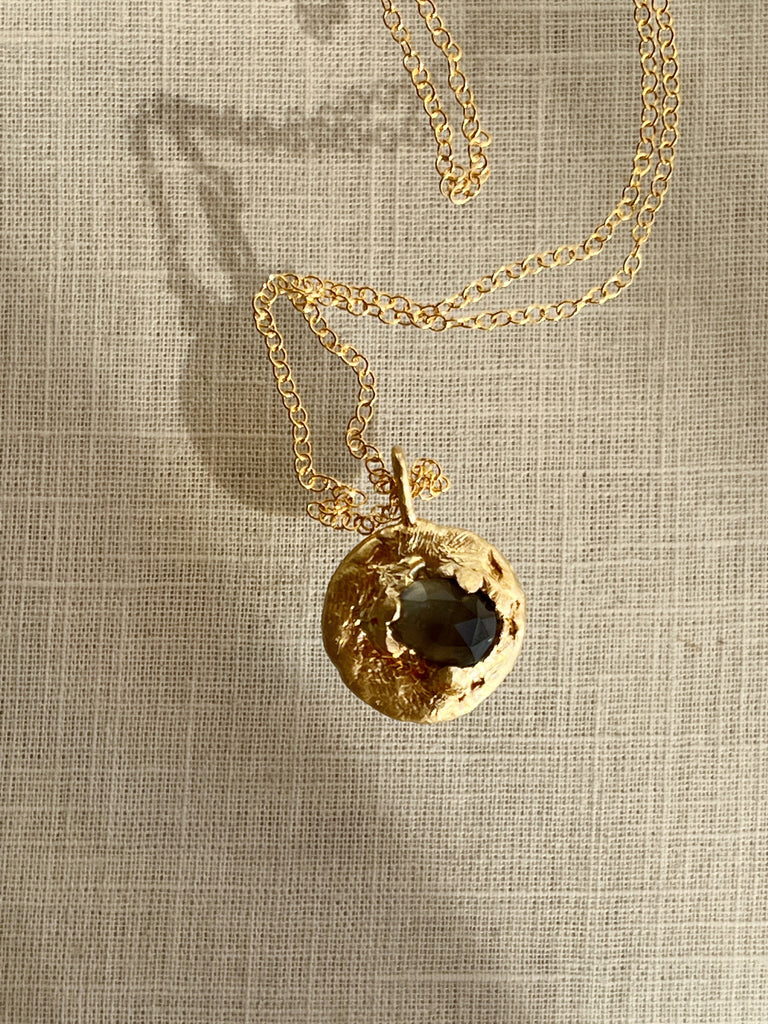 $170.00
$0.00
Esme Necklace
The messy sister to Gaia, a deeply embedded grey Topaz in a bath of molten brass. Finished off with gold plate and gold filled chain.

Each stone is as unique as the one wearing it, no two necklaces are alike.  
18" gold fill chain 
Handmade in LA 
Inventory is based on what is in stock. Please contact info@mercurialnyc.com for made to order and custom inquiries.