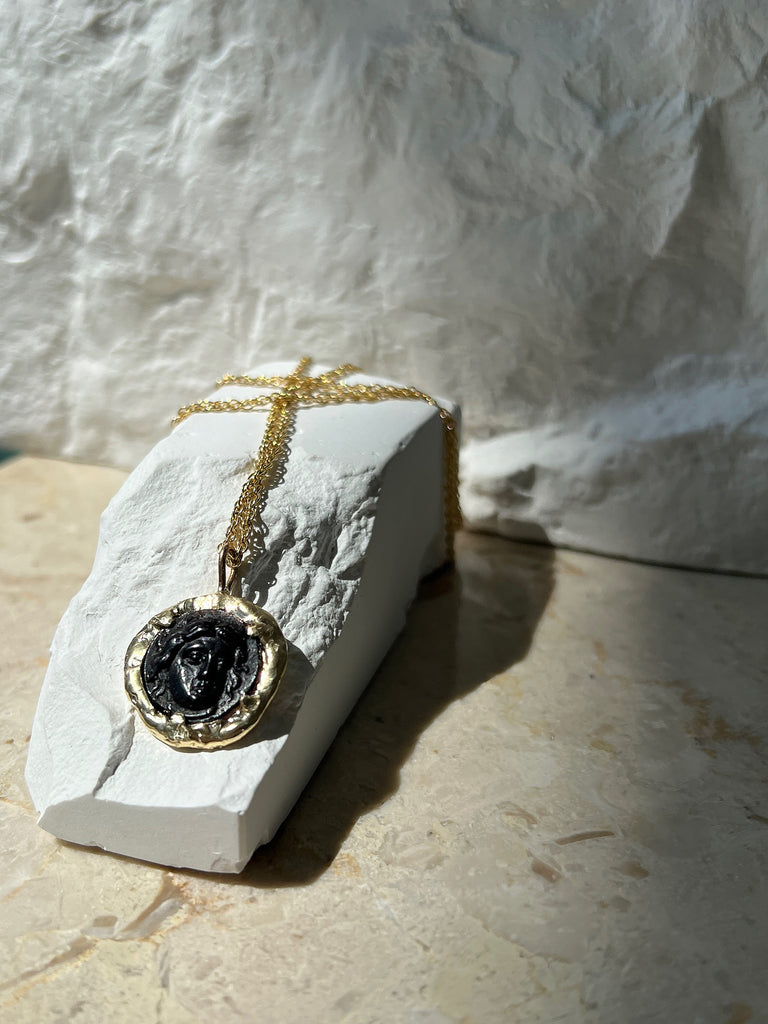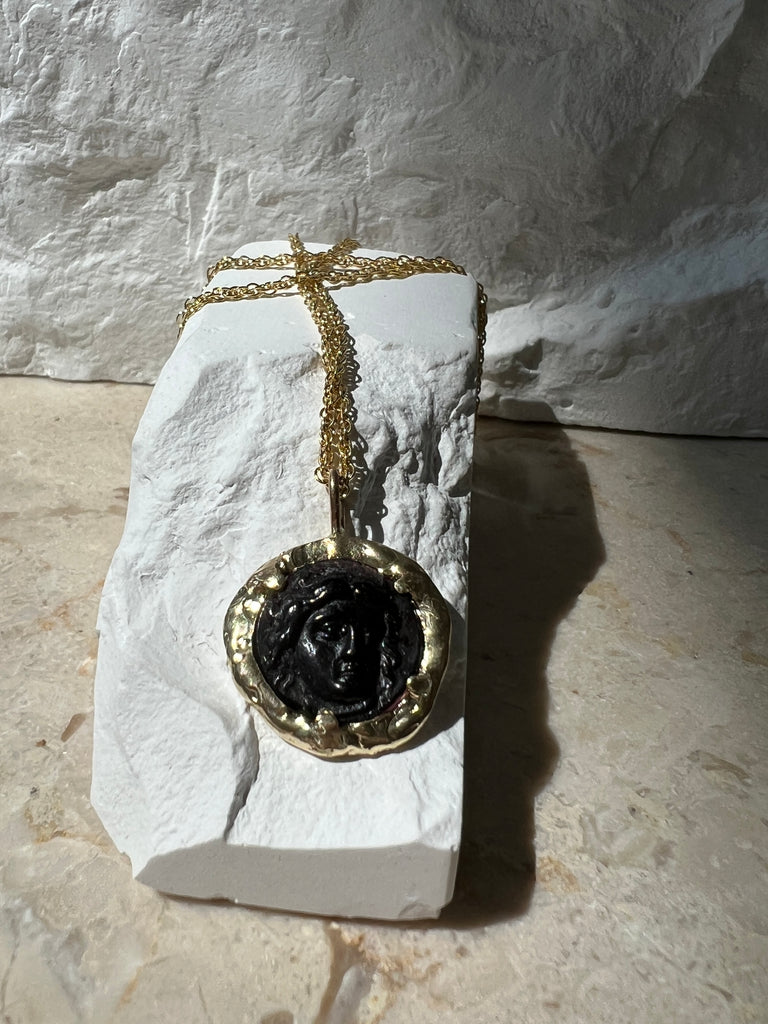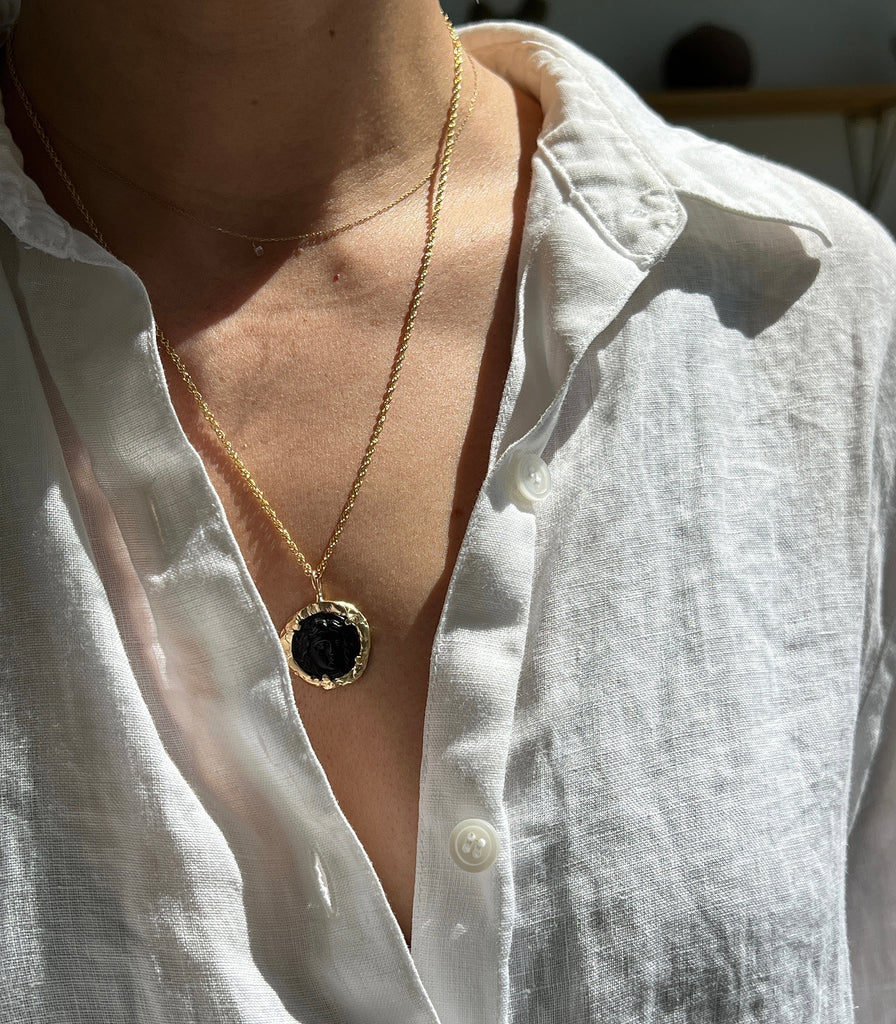 $1,370.00
$0.00
Heirloom Roman Intaglio Necklace
This elegant glass intaglio necklace features intricate hand-carved detailing, set into a bed of molten 14K gold, and complemented with a modern length of rope chain. Inspired by traditional Roman and Grecian designs from artisans of that time, this style of portrait intaglio has been on the adorned for much of history. Each glass centre piece is carved in Italy with traditional techniques making each unique and one of a kind.
------------------
20" 14K gold rope chain, 14K hand formed gold pendant
Handmade in LA 
Inventory is based on what is currently in stock. Please contact us at info@mercurialnyc.com for made to order or custom inquiries.