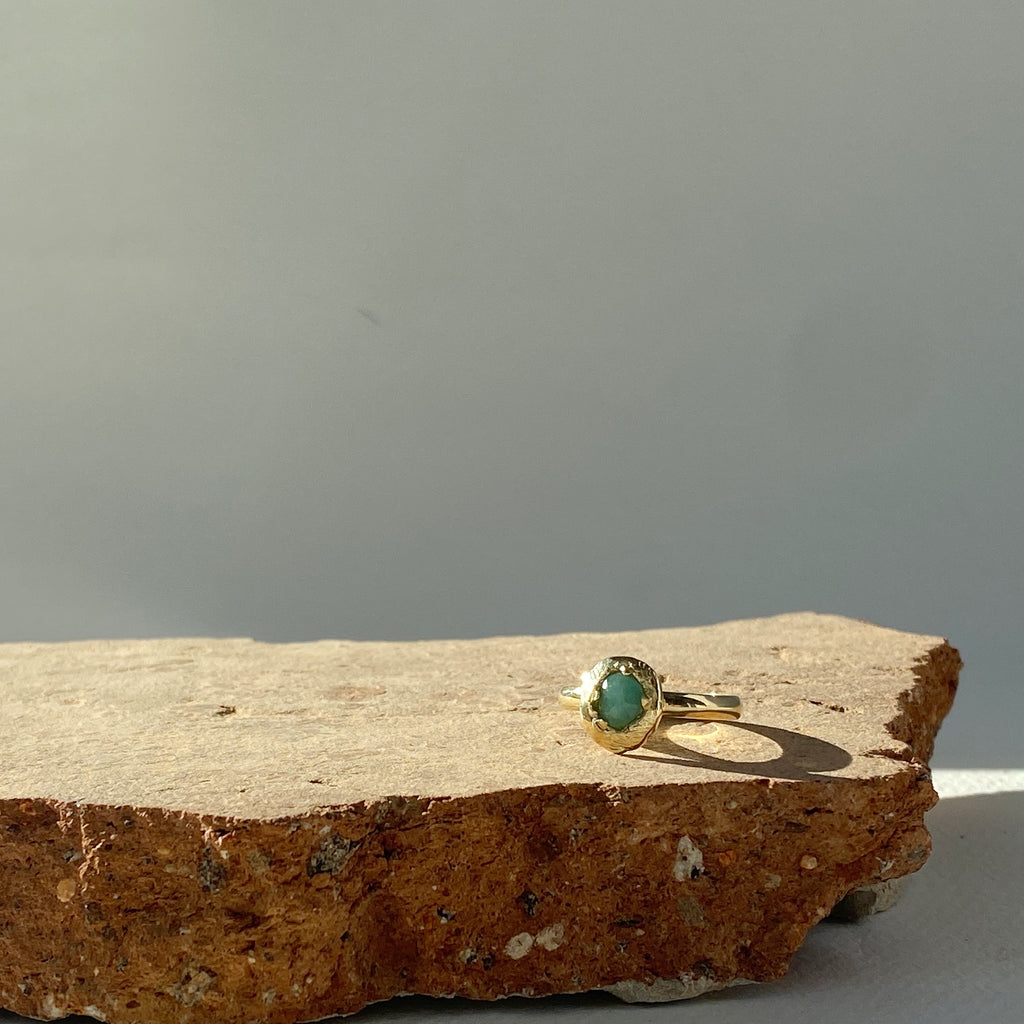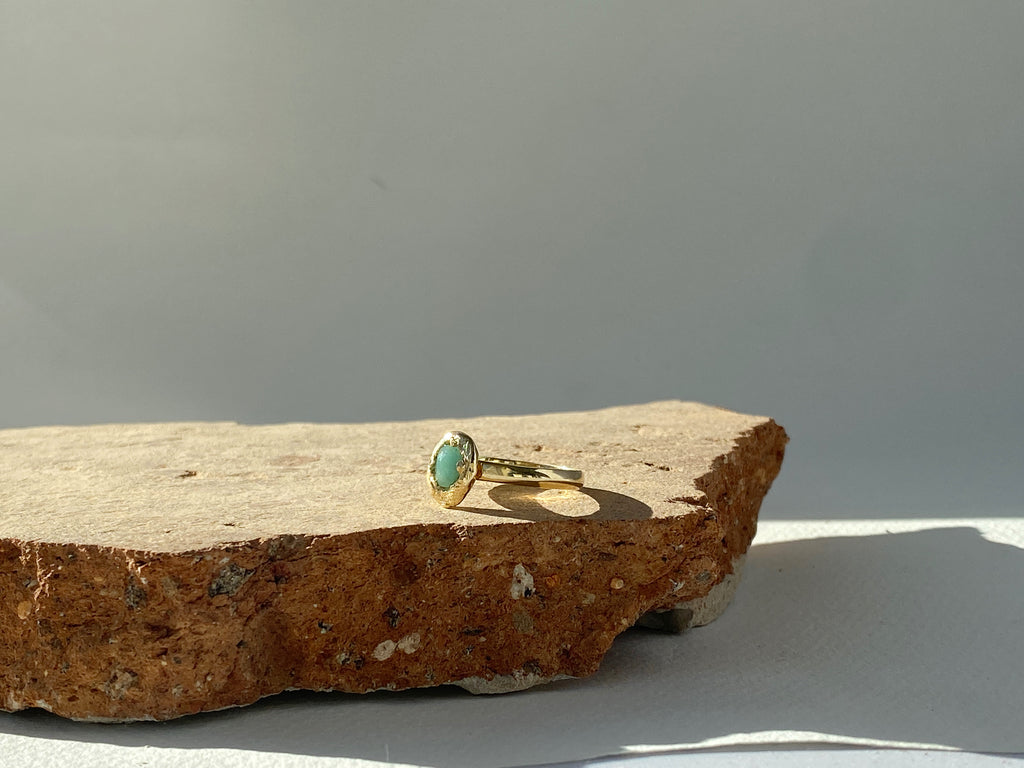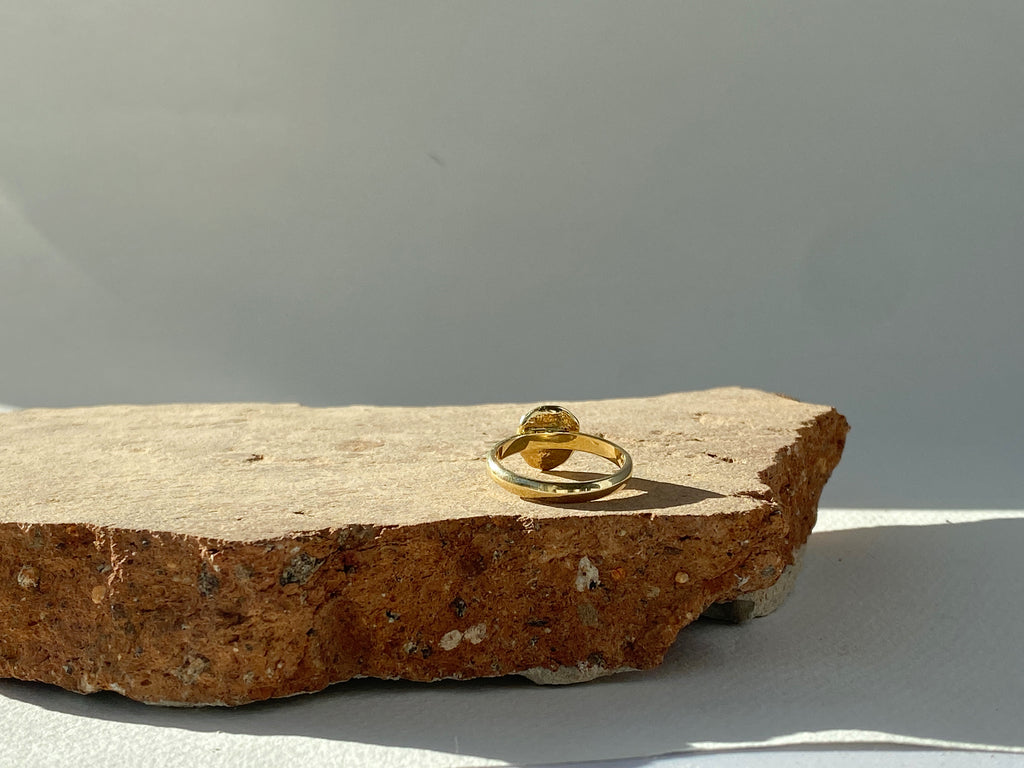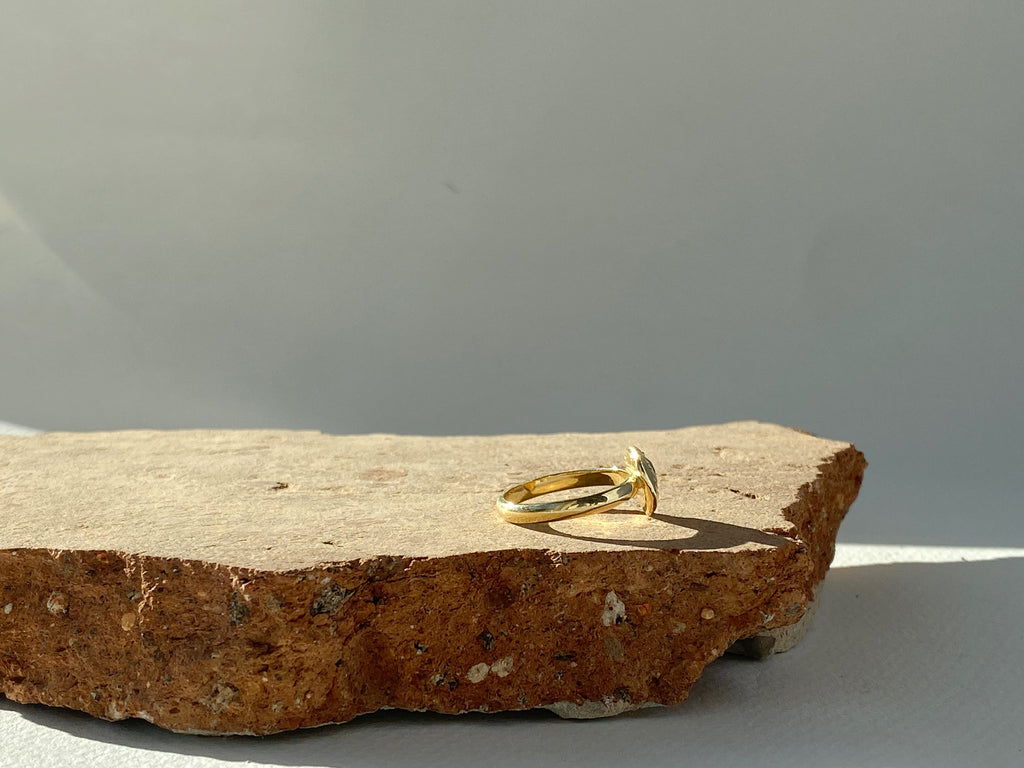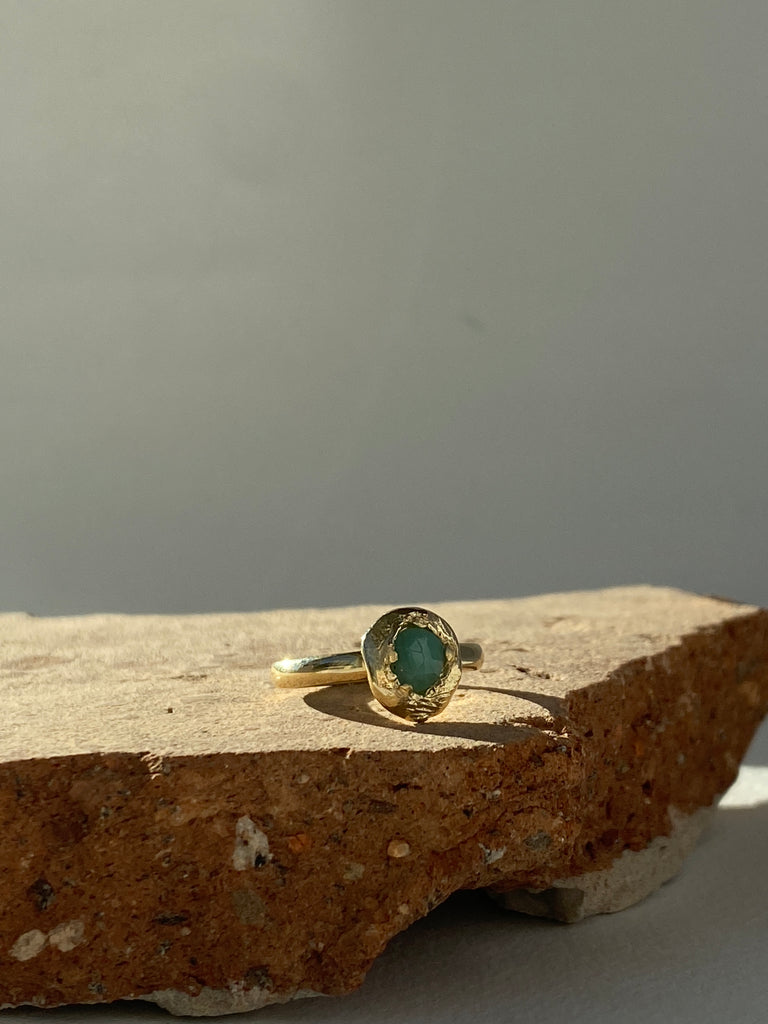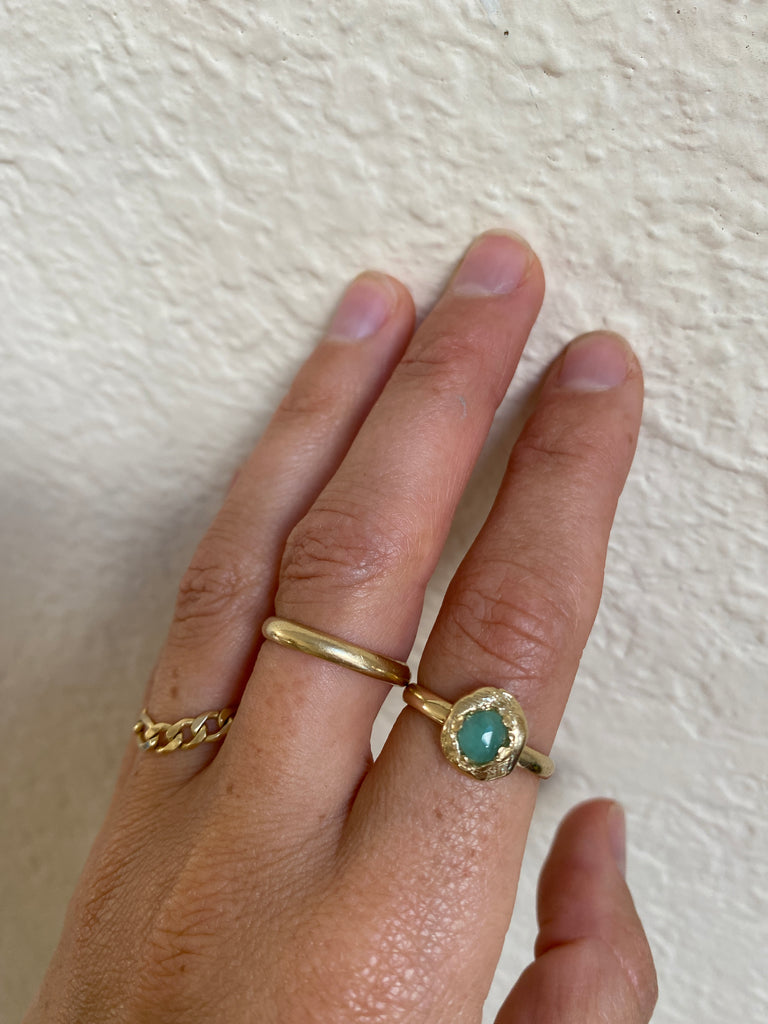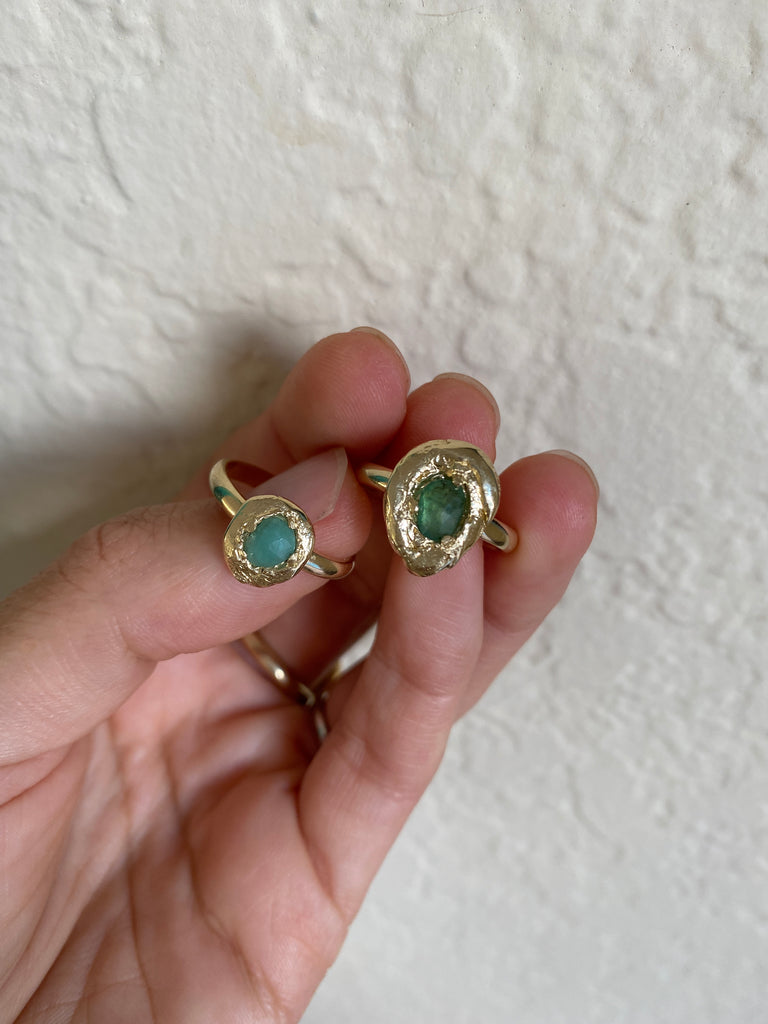 $880.00
$0.00
Heirloom Isles Emerald Nugget Ring
A faceted milky green raw emerald lays embedded in a nugget of 14k gold, almost like it was plucked from a pile of stones. Makers finger prints add to the uneven texture, making it as unique as the one who wears it.  

------------------------------
14k Recycled Gold
Size 6.5 *can be resized 
One of a Kind

Handmade in LA
Inventory is based on what is currently in stock. Please contact us at info@mercurialnyc.com for made to order or custom inquiries.