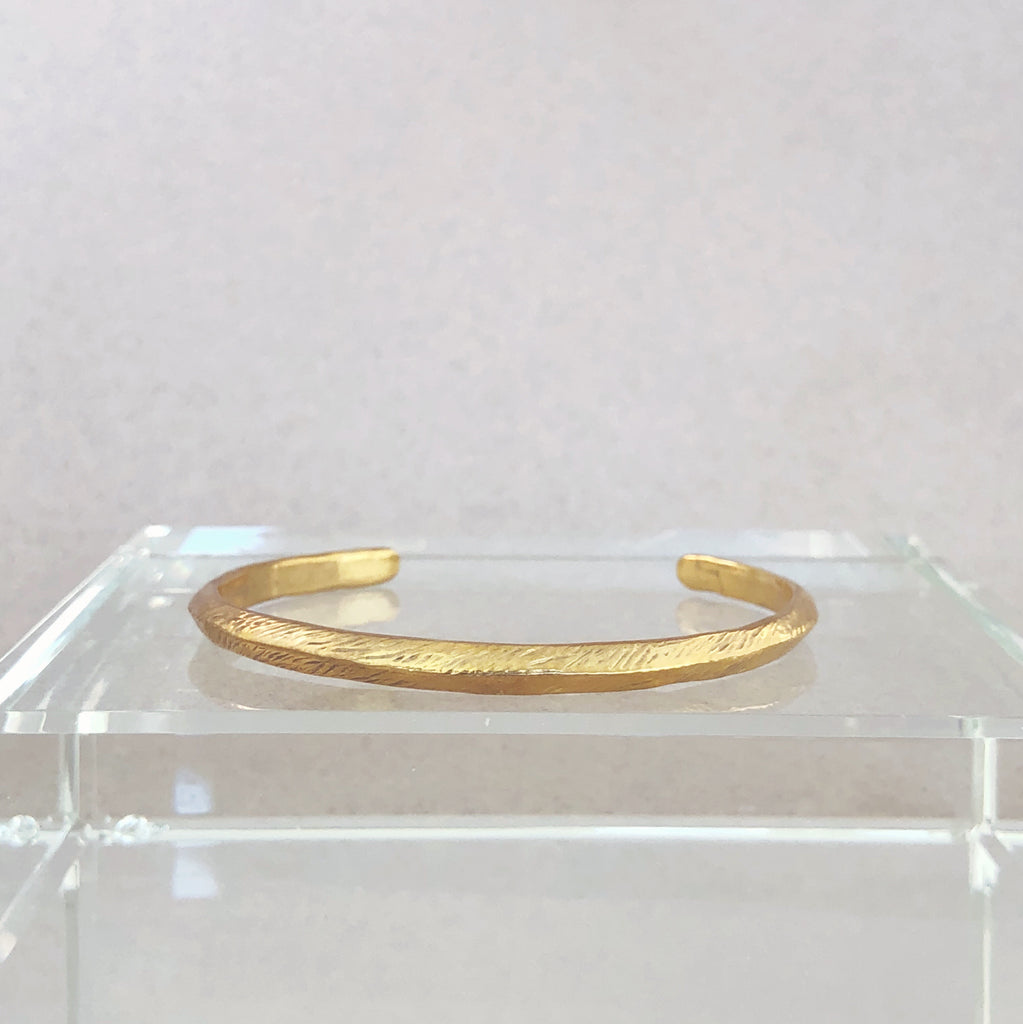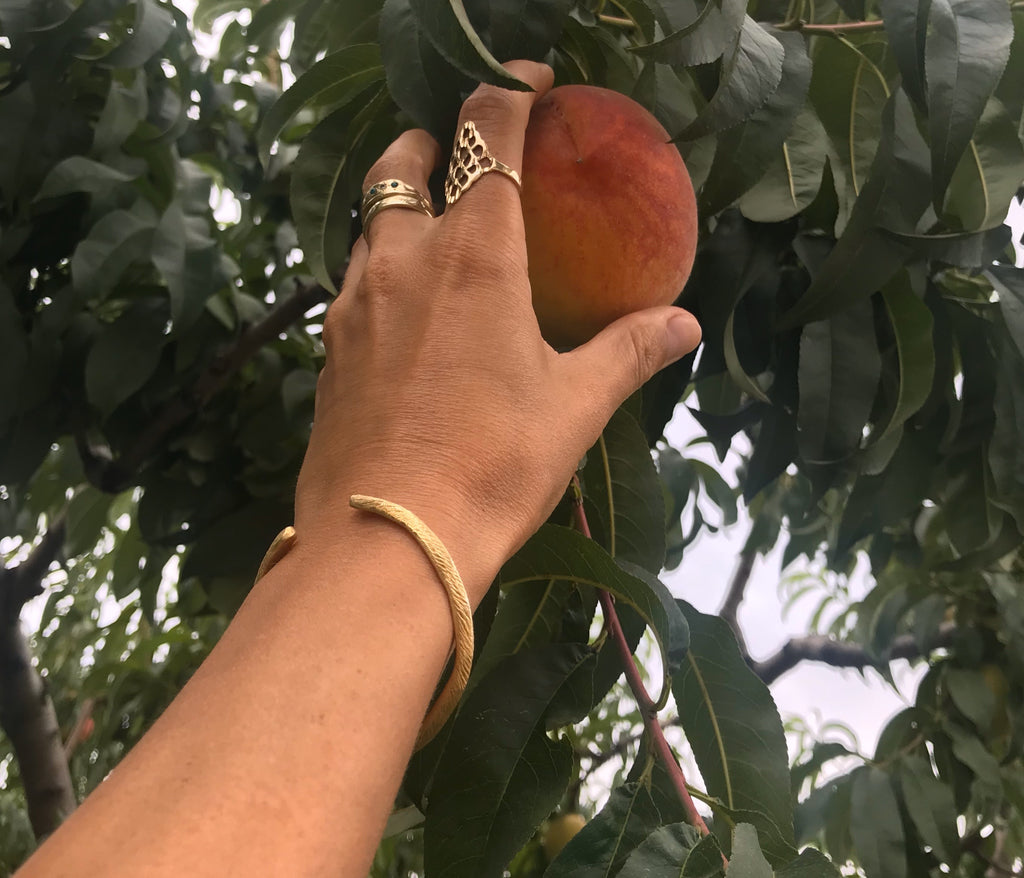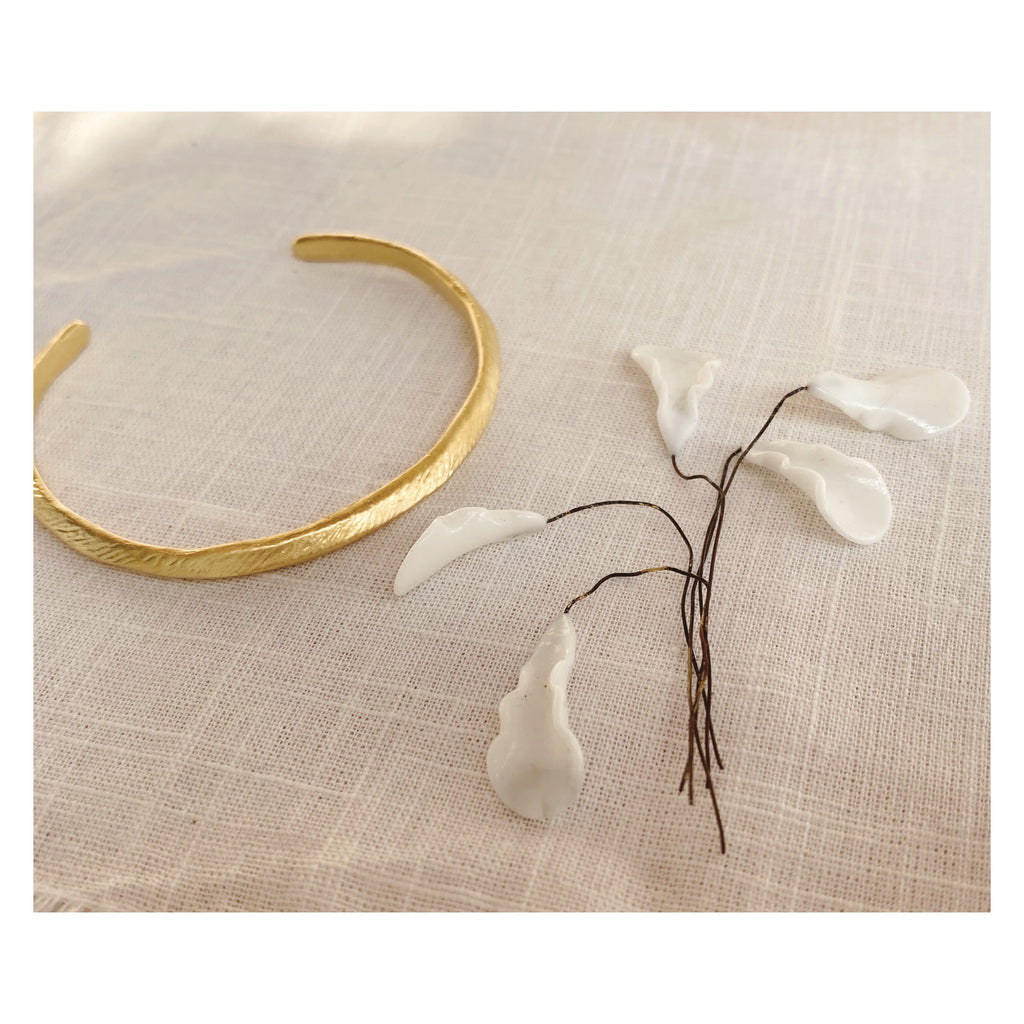 $140.00
$0.00
Ridge Cuff
Hand carved and cast from wax. This open bracelet has fantastic texture achieved by wax files in the design process, creating a unique finish.
---------------
Semi adjustable 
Gold plate over recycled brass 
Handmade in LA
Inventory is based on what is currently in stock. Please contact us at info@mercurialnyc.com for made to order or custom inquiries.