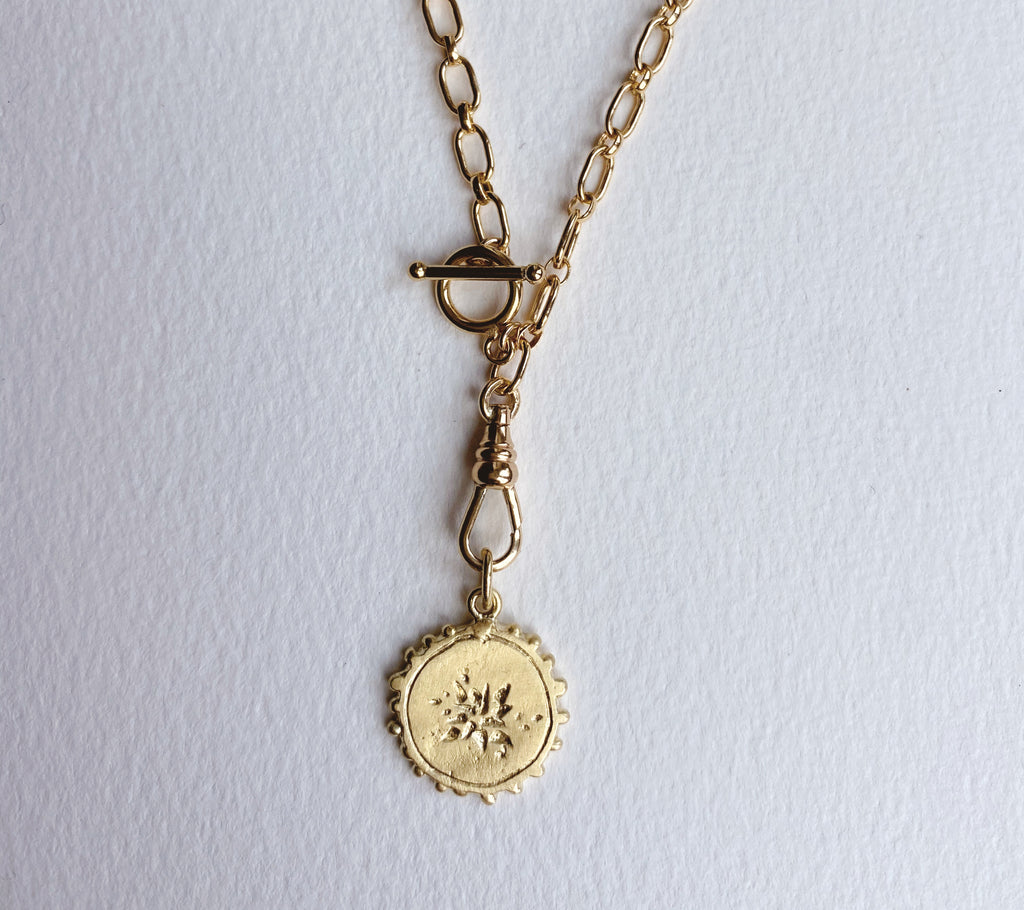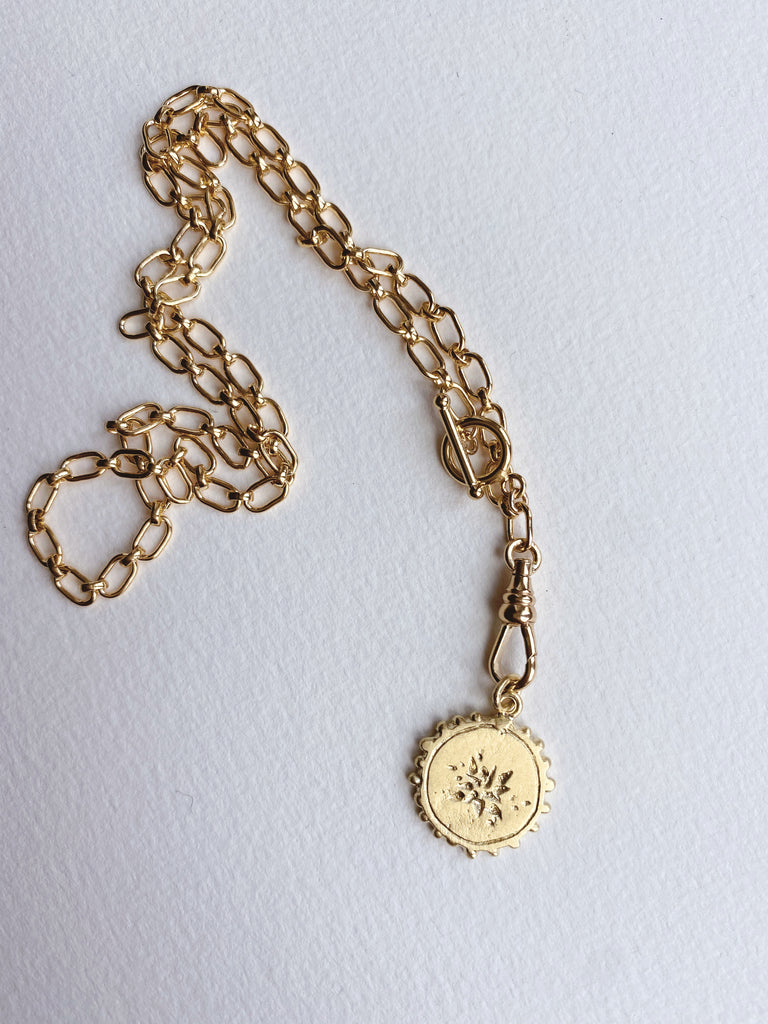 $240.00
$0.00
Swivel Scatter Necklace
 Hand carved wax cast pendant inspired by the scatter of all things magical... stars in the universe, seeds on a flower; at once together and now breaking apart. 
--------------------
Gold plate over brass on gold fill antique inspired watch chain complete with toggle and swivel clasp (so you can switch out to any charm that suits your mood. Or layer them up!) 
16" length 
Handmade in LA.
Inventory is based on what is currently in stock. Please contact us at info@mercurialnyc.com for made to order or custom inquiries.